Underfloor Heating Installation in Bromley
Are you looking for a cost-effective heating solution for your home or business? Underfloor heating installation might just be the perfect choice for you. At Cosy Cat Plumbing & Heating Ltd, we offer professional and reliable underfloor heating installation services in Bromley and the surrounding areas.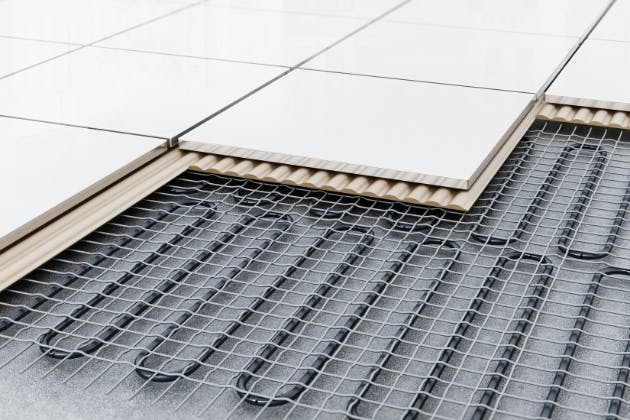 Why Choose Underfloor Heating?
Underfloor heating is becoming an increasingly popular choice for homeowners and businesses alike, and for good reason. Here are some of the benefits of underfloor heating:
More energy-efficient than traditional heating systems, leading to lower energy bills
Distributes heat more evenly throughout the room, providing a more comfortable environment
Eliminates the need for bulky radiators or other heating appliances, freeing up space in your home or business
Increases the value of your property, as underfloor heating is considered a modern and desirable feature
Our Underfloor Heating Installation Services
At Cosy Cat Plumbing & Heating Ltd, we offer a range of underfloor heating installation services to suit your needs. Our services include:
Design and planning of your underfloor heating system
Installation of underfloor heating systems in new builds or existing properties
Repairs and maintenance of underfloor heating systems
Why Choose Cosy Cat Plumbing & Heating Ltd?
Here are some of the reasons why you should choose us for your underfloor heating installation needs:
We are fully qualified and Bromley Trading Standards Approved, so you can trust us to provide professional and reliable services
We have years of experience in the plumbing and heating industry, and have worked on a range of projects both big and small
We use high-quality materials and equipment to ensure that your underfloor heating system is installed to the highest standards
We offer competitive pricing and transparent quotes, so you know exactly what you are paying for
Contact Us Today
If you would like to know more about our underfloor heating installation services in Bromley, or would like to request a free quote, simply call us on 07472255592. Our friendly and knowledgeable team will be happy to answer any questions you may have and provide you with all the information you need to make an informed decision.
At Cosy Cat Plumbing & Heating Ltd, we are committed to providing our customers with the highest quality services at an affordable price. We look forward to hearing from you soon!